Hearing Aids Stillwater, OK
Are you looking for, Hearing Aids Stillwater, OK? Look no further because Hearing Group offers state of the art hearing aids from a variety of manufacturers. We also offer a free hearing test and hearing aids. In addition, Hearing Group also offers repairs and adjustments on most makes and models, hence making us a logical choice for your hearing needs.
What Our Customers Have To Say:
"Ryian Crenshaw is friendly and caring. She listens and understands about my hearing disability and knows how to help. I highly recommend Hearing Group ..."

Alice Kelly
"The best hearing aid center in Stillwater! If you are wanting to have the best hearing experience you can have go visit Ryian today!!!"

Annmarie Stanford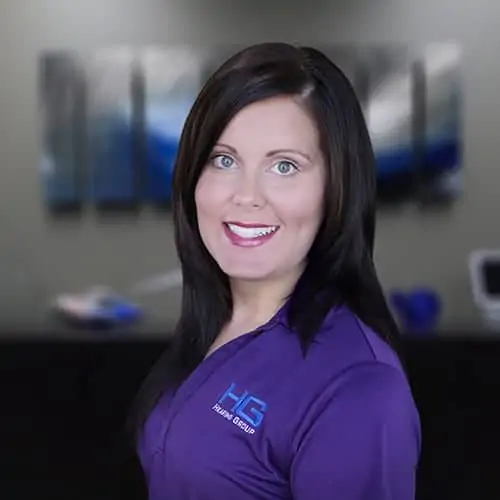 Ryian Crenshaw | BC-HIS | Practice Owner
"My favorite sound is my kids saying I love you, Mommy."
---
Hello, my name is Ryian, I been licensed in Oklahoma with the State Board of Examiners to dispense hearing devices since 2011. I continue my education by attending seminars, training classes, and online training classes. This continuing education enables me to recommend the best hearing aids that suit individual patient's needs.
Working closely with patients, listening to their needs and providing them with the best solution, to change their lives is what I enjoy the most out of my career in the hearing industry. My goal is to treat you like family on your journey to better hearing. You should stop by the office and start your journey to better hearing today!
Hearing Aids Stillwater, OK – Dispensing License: OK
What is a FLEX Certified Professional?
---
FLEX Certification is a distinct honor that is only bestowed among Hearing Professionals that adhere to high standards by placing patients first using the FLEX philosophy and programming by Unitron, a premier hearing instrument manufacturer.
The FLEX process allows the patient to try hearing technology and upon return the "Log It All" software shows which technology is best suited for one's lifestyle. It's truly the best way to see which technology is best for each patient's lifestyle. Don't leave your hearing to chance, come in and experience FLEX for yourself. It will be the best decision you ever made for your hearing!
Hearing Aid Reviews for Stillwater
See what patients are saying about this hearing aid office.