Sonic Hearing Aid Review
Check out our video on the new 2021 Sonic Radiant hearing aid review. Technology is always improving every year and Sonic is a great example of keeping up with state-of-the-art features to help patients hear better. In the video, hearing specialist Jenny Grittman, HIS reviews the Radiant and its features.
In addition, we love that the Radiant has rechargeable Lithium-Ion technology that is always ready to go for an all-day listening experience. The hearing aids seamlessly connect to your iPhone for your favorite conversations. The Radiant line is also compatible with Android using Dual-Radio System using 2.4 GHz Bluetooth.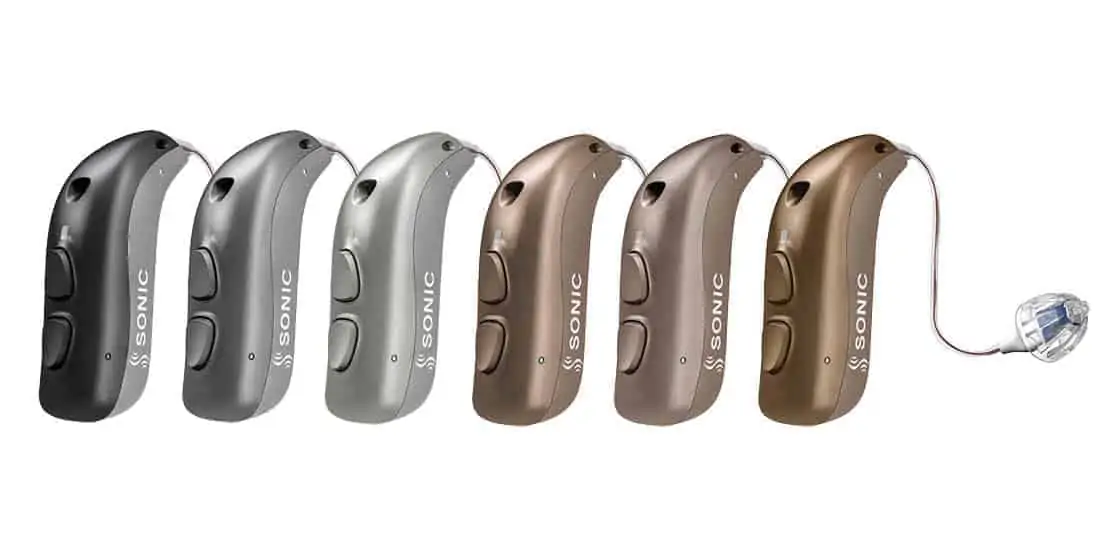 Radiant Color Options
The Sonic Radiant comes in several colors to match your hair color or skin tone. Don't just hear, hear in style, your style. All Radiants come with IP68 Ingress Protection from dust and water.
Radiant Compatible Accessories
Radiant has many wireless compatible options to help you enjoy life much better.  Options include the SoundClip-A shown on the far left, the Phone Adaptor 2 to use with your landline phone, and the TV-A Adaptor which is a favorite for streaming the TV shows that you love. In addition, you can get an RC-A Remote Control so you can adjust your volume, programs, and connected devices. Be sure to ask your hearing professional about these options.
Desktop Charger
We often get asked about getting another Desktop charger for either work, home, or travel. The great news is you can purchase one in our online shop. You can check it out here.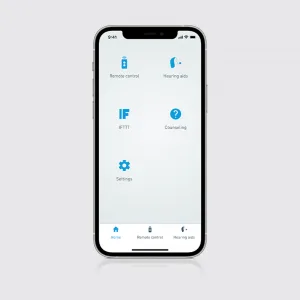 SoundLink 2 App will allow the user to control the volume, see the battery power remaining, and much more.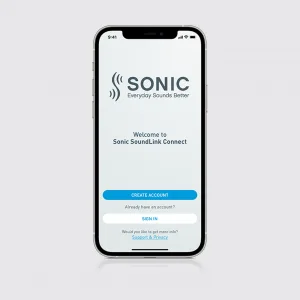 SoundLink Connect App will allow the user and the hearing professional to do remote adjustments from the comfort of their home using a smartphone or tablet.