Widex Moment Sheer Hearing Aids
The Widex Moment Sheer hearing aids take the listening experience even further with their puresound technology. 
Typically, sound processed in a hearing aid reaches the eardrum later than sound heard directly. And when these two 'out of sync' signals mix, you get an artificial sound. But now, with Widex Moment Sheer and PureSound, you can hear every moment like you used to.
To find out more and see how this amazing technology can help you give us. acall today or fill out contact form and we will give you call when it's convienant for you.
Widex Moment Hearing Aids
At Hearing Group we love Widex hearing aids. Widex offers small discreet-looking hearing instruments packed with technology to help you hear in the most challenging environments.
Widex is our go-to for patients that have tinnitus or ringing in the ears. While there is no cure for tinnitus, the Widex Zen tinnitus management app along with working with your hearing professional can bring you comforting sounds to help you avoid complete silence and helps your brain to focus on other sounds rather than your tinnitus.
If you have tinnitus you should explore this option to see if it will work for you. Learn more about Tinnitus.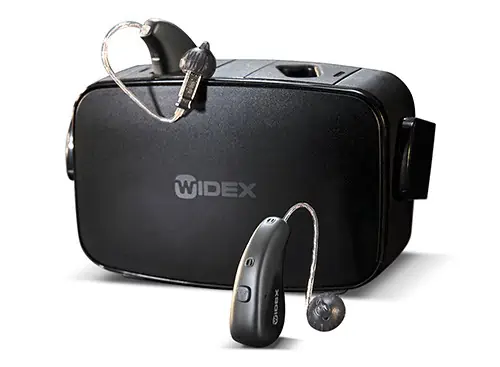 The Widex Zen Process involves 5 steps:
Intake Process
Establishing a Treatment Plan
Utilizing the Components of Zen Therapy
Assessing Progress
Follow Up Care
Moment 440
15 Channels
11 Sound Classes
Speech Enhancer
Rechargeable
Bluetooth
Moment 330
12 Channels
7 Sound Classes
Speech Enhancer
Rechargeable
Bluetooth
Moment 220
10 Channels
4 Sound Classes
Rechargeable
Bluetooth
Moment 110
6 Channels
3 Sound Classes
Rechargeable
Bluetooth